Lori (Alesin) Testerman
Lori, who had transferred and graduated from Central Catholic, now works in the Maternity Ward at the Reading Hospital. In fact, she was one of the nurses that Lori (Czarnecki) LaPearl had for the birth of both daughters ... The picture here is of Lori in 6th grade (1980). The picture to the right is from 5th grade (1979).

Dave Borst
Senior Yearbook, Top of Page 3, 4th Grade Picture, a must see!

Kenny Butzer
Who is this guy? He was in our class in '84. Anyone? ... According to Captain James T. Quirk, "If I can remember right, he was only around for 1 year and had really long straight blonde hair. Kind of a tough guy. May have threatened you a few times and you were too traumatized to remember." ... Jason Miller thinks Kenny Butzer lived in the Bedard house near Eric Delewski on Haag Road. "If this is the same dude, both my sisters had huge 'crushes' on him. My dad wouldn't allow him around since he wore makeup and parachute pants."
Kate Chimenko
Marta Weitz was good friends with Kate while she was in our school district. According to Marta: "she was really smart and a very talented piano player. Her dad was a musician and played out all the time. I think that's what he did as a full time job. I remember listening to Frank Zappa for the 1st time at their house when we were in 2nd or 3rd grade. They moved to Wyomissing way back in the middle of nowhere. I kept in touch with her for a while and even went to her house a few times but then lost touch." ... Sadly, Kate's brother passed away in the summer of 2002. His obituary was in the newspaper ... Click on the pictures on the left to see the entire class pictures. Why does it look like she is talking in the 7th and 8th grade pictures?

6th Grade
7th Grade
8th Grade
Sue Crowel
Moved to Texas during elementary school. Karel (Frymoyer) Guinther still has a picture of her.

Steve Curlin
Now has a lot of tattoos ... The picture shown to the left is of Steve in 8th grade. Click on the picture to see the entire class! ... My friend Mike Capilo sees Steve Curlin at the Golds Gym in Exeter every now and then ... Steve had a metal gremlin in 8th grade which he yanked off of someone's card which he kept as his "pet." Brendan Kane revealed that he was often pressed in "babysitting" for the metal gremlin. Steve even gave the gremlin parental lectures ... One time as Suzanna Post was passing a note in class, Steve bit her hand so hard that it bled as she was passing a note in class. Hehe ... Karel Frymoyer lives in the same development as Steve Curlin. Steve's son goes to school with Karel's kids. She said that she sees him walking the dog every now and then.

Eddie Curry
Last seen at Bixler's 12/23/99 with a full beard and appeared to be cleaning tables. (Both pictures shown here are from the 1985 yearbook. The picture on the left is from 11th grade Vo-Tech.)

Sue (Klempke) Curry is married to Eddie's cousin, Larry.

Mike Delp
Transferred to and graduated from Central Catholic ... He is married and works for Singer Corp as of mid-2001 ... The picture here is of Mike Delp in 5th grade.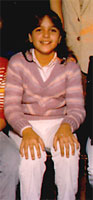 Anne (DiChercio) Miller
I occasionally played kickball in her backyard ... Anne transferred to and graduated from Central Catholic. She married Joe Miller who also went to Central ... Anne and her husband Joe own the Gymborie in Spring Township over near the Berkshire Mall. In fact, Julie (Hyman) Singer sees her there when she takes her son Isaac ... The picture shown to the left is of Ann in 8th grade, the one on the right is from 7th grade. Click on the picture to see the entire class!

Leslie (Doll) Mallie
Pennside, PA
Transferred to and graduated from Exeter High school ... Her engagement Announcement was in the 11/03/96 paper, and her wedding announcement was in the 8/03/97 paper. She married David J. Mallie, a graduate of Holy Name High school and Penn State University where he received a bachelor's degree in Quantitative Business Analysis. He's employed by Pottstown Metal Welding ... Leslie received a B.S. in Elementary Education from Susquehanna University. She works at Sovereign Bank in Wyomissing. They honeymooned in Martha's Vineyard ... Leslie and her husband have two children and are living in Exeter.

Craig Fedder
Mindy Snyder was good friends with his older brother Chris who was two years ahead of us. In fact, Craig's brother, Chris, got in touch with Mindy thru Classmates.com in October of 2002 ... Chris Fedder's son (Craig Fedder's nephew) was Mindy (Snyder) Hinnershitz's daughter, Daphne's date for her 8th grade prom. Small world. CLICK HERE to see a picture of them on their date ... Sadly, Craig passed away in March of 2009.

Kathy Fernandez
Lived down the street from the Majestic on North 23rd Street when she was going to our school.


Rusty Fletcher
Per Dean Germann, 1/22/06, Rusty is living in Harrisburg ... Rusty's sister (swtchks4269@hotmail.com) found this website in 2006, and let me know that Rusty has four kids - 1 boy and 3 girls ... The picture here (left) is of Rusty in 4th Grade (1978). The one to the right is 5th grade (1979).
Karel (Frymoyer) Guinther
KarelG582@aol.com
http://www.myspace.com/blueyesk68
Lives in Birdsboro, graduated from Exeter. According to Karel's AOL profile, her hobbies and interests include: "Spending time with my kids, watching different sports, dancing, shooting archery with her compound bow, hiking, being out doors, playing pool, going out with friends, and when I want time for just me I cuddle up in a blanket and read." Karel works as a school bus driver, and sells home interiors and gifts. She is involved in her local rod and gun club, holding a position on the board and works the kitchen for club functions ... Karel has three kids: A daughter, a son and another daughter. As of 2005 they were in 10th, 6th and 4th grade, and are in the Exeter school district ... Karel has her own MySpace page: http://www.myspace.com/blueyesk68
Shawn Ganter
Was in the Antietam school district with us until 10th grade when he transferred to Exeter ... Shawn DJ'ed Jodi Brigel's 16th birthday party, and DJ'ed Mindy Snyder's high school graduation party ... Shawn still sees Todd Weikel on occasion, but only for business purposes.

Cindy Gardecki
My sister, Lynn, had a crush on her brother when they were both in 2nd grade.
Dean Germann
CompRepair@verizon.net
Dean was in our class thru 3rd grade, and graduated with the Class of '87. He has started his own computer business called "Atlas Computers and Everything Else" (formerly "Hard and Software Solutions") located at 2313 Perkiomen Avenue, Reading, PA 19606; Phone: 610-370-2640. You can check it out at www.printerrefillkit.net. Per Dean, 1/22/06, "We do computer repair, and added some new things. Remember the Chink Shop? Well I'm in the process of bringing penny candy back to Mt. Penn. We started stocking the store with it. We also carry a full line of roll-your-own-cigarette supplies. Plus DVDs and PS2 games. Another service we added tot he block is VCR to DVD duplication for $7.00 per disc."

Alex Grainger
This picture of Alex is from 5th grade. CLICK HERE to see the entire class.

After Alex left Antietam School District he moved to Reading where he wound up graduating. After graduation, he spent 4 years in the Air Force as an MP, after which he enlisted in the Coast Guard.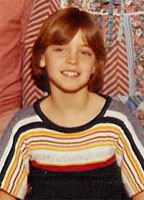 Sue (Green) Nordhoy
Went to Drexel (at the same time as me and Thanh Lieu) after graduating from Central Catholic. Her brother Mike married Sherri Becker's sister, Bobbi Jo (MPHS '90). I once went to Hershey Park with her, Jim Quirk and their families ... I think I saw her at the Fairgrounds Farmers' Market in June 2001 ... Sue's younger sister Kim was married in 1997 to Frank Kerber (who played stickball with me and the Pennside crowd, although I'm sure he wouldn't remember who I am). Unlike Sue, Kim stayed in the Antietam school district and wound up graduating from Antietam High School, and went on to obtain her bachelor's degree in finance from Ithaca College. Sue was Matron of Honor, and Sue's brother Mike was an usher in Kim's wedding ... The picture to the left is Sue in 4th Grade (1978). On the right is from 5th Grade (1979) ... Sue and her husband own and operate Valhalla Health and Fitness behind Arby's in Exeter Township. Sue's sister Kim also works there as General Manager.

Jeff Greene
JGreene@FirstEnergyCorp.com
Jeff is married to Lori J. Gray and has a really cute little girl ... Tim McMahon was best man in the wedding. Jeff's brothers Scott and Greg were ushers. They traveled to Maine on their honeymoon (Click on the picture to the left to see the full wedding announcement!) ... Coincidentally, Jeff and Lori's wedding announcement in the Reading Eagle/Times was right below the wedding announcement of Heather Ruhe (Class of '88) ... Jeff's wife Lori graduated from Muhlenberg high school and the Reading Area Community College. She works for Kayeness Inc ... Jeff graduated from the U.S. Navy Nuclear Power School in Annapolis, MD; and Penn State. He served in the Navy ... Jeff met his wife while he was also working at Kayeness. He later worked at Dana and designed their website, but started working at GPU Energy - which is now First Energy - in early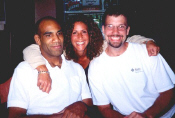 2001 in the office building near the Reading airport. He is working in their Information Technologies department and is part of their Lotus Notes team. In the Fall of 2003, Jeff's department was relocated to the building on Route 61. He is not in an office one floor above me! ... Jeff visited Marta Weitz twice while she was a college ... When ever I see Jeff, he still asks me if I still see "Guker." ... Jeff and I were in Boy Scouts together (as was Jim Quirk and Dennis Swartz.) ... Jeff and Kenny

Hoverter were the ones who introduced me to Dungeons and Dragons way back around 6th grade ... Jeff's brother Greg married Kimberly Boardman in early 1997. At that time Greg was working at Lowe's in Hyde Villa. Jeff and their brother Scott were ushers in the wedding. The reception was at Stokesay, followed by a trip to Northern California. They are living in Pennside ... Greg was always known as "Spaz", while Scott had the charming nickname "Dog Shit." ... The picture in the upper-right is of Jeff from 6th grade. Click on the picture to see the entire class ... Jeff was not a big fan of beans in elementary school, but that didn't stop him from eating them and then shooting them out his nose.

Tracy (Hartz) Wharton
Tracy was married, but is now divorced, but engaged to be married again. She is a Reading Eagle/Times carrier. She and her fiancé were just in the newsletter thingie that the paper sends out to all of their carriers. She has three kids - two boys and a girl ... Tracy transferred to and graduated from Central Catholic ... The picture here is of Tracy in 6th grade! Click on the picture to see the entire class and our lack of fashion sense.
Barron Himmelburger
In my efforts to determine if I had spelled his name correctly, I found a Barron Himmelburger that lives on South 18th Street in Reading. May or may not be the same person. As a side note, I lived on South 18th-1/2 street until moving into Mt. Penn after 2nd grade.

Ed Hitchens
Remember this guy?!!!! He used to chew tobacco during class. I remember it used to absolutely infuriate Mr. Strickler.
Kenny Hoverter
Transferred to Wyomissing in junior high and died in a bad car accident a couple years later. Kenny and I were fairly good friends in Junior High school. He and Jeff Greene and I played a lot of D&D around 7th and 8th grade. ... Kenny was born the same day as Darren Max and Dave Knorr.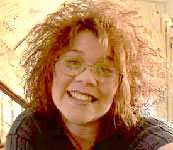 Julie (Kissinger) Morgan
405 South 14th Street
Reading, PA
610-736-3332
Hair1122@WebTV.net
Julie is Jay Kissinger's sister ... Julie has no pets, still lives in Reading, has two kids (Tony & Autumn), works as a bartender/server as of 2005 and according to her Classmates.com profile loves to dine with friends, go to movies, listen to music, read, spend time with her family, surf the internet, vegetate, do volunteer work and watch TV ... Julie has her own person web site at http://community-2.webtv.net/hair1122/ ... Julie's nickname is "Hair." In fact, just about everyone calls her that ... According to her website, Julie likes friends, strange people, family, caring, laughing, empowerment, doing for others, cooking, loving, autumn, long walks and getting leaves in her hair. She hates people who belittle others and people who don't replace the the toilet paper roll ... As of April 2003, her son Tony, 15 years old, was already 5'9" and had a size 15 shoe! ... Julie has her own e-Group titled "Hair1122" on Yahoo which you can join by CLICKING HERE.
Tony
Autumn (Born 1/19/97)


10/27/87


April 2003


Spring 2003


October 2003




Dave Knorr
Gulfport, Mississippi
ksgb01@msn.com
www.ksgb.com
www.myspace.com/daveknorrtrio
www.myspace.com/fatetrane
www.garageband.com/artist/fatetrane
Dave lives in Gulfport, Mississippi, runs his own music lessons business, and is in a Jazz trio.
Monica Lemon

Todd Lemon
Todd Lemon is in our 1985 class picture, although I don't really remember him.
Sharon (Lewandowski) Young
125 Buena Vista Road
Maidencreek, PA 19510


Sharon was married in 1992, then divorced in 1998, and was engaged in 1999 (announcement in 10/24/99 paper), and was married a second time soon after (wedding announcement appeared in the 8/12/01 Reading Eagle/Times) ... She graduated from Central Catholic and Kutztown University in 1994, receiving a B.S. in Computer Information Science and Math. She is employed by Kutztown U. as a Help Center Manager in their Information Technologies Services group, where she has worked since 1990 ... Her husband graduated from Oley Valley and works for Lehigh Portland Cement Company in Maidencreek Township ... Sharon's brother, David, was an usher in their wedding. Their reception was at "Jack D's" in Hamburg (which Lori [Czarnecki] LaPearl says is highly recommended!) Their honeymooned was in Hawaii ... They have two Siberian Huskies, love to go snowmobiling in the winter, and camping and boating in the summer ... The picture to the right is Sharon in 5th grade (1979).
Alvin Long


Tom Malecki
Transferred to and graduated from Central Catholic, then went on to become President of his class at Albright College ... Tom's Mom used to work at the concession stand at the Antietam pool ... Once was a proud member of the Dudeis Gang ... The picture shown to the left is of Tom in 7th grade (1981), the one to the right is from 8th grade (1982). Click on the pictures to see the entire class.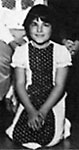 Denise Miller
Denise transferred to Exeter. She had a sister named Wendy Miller, but it was not the same Wendy Miller that was once in our class (below). Denise's sister Wendy was a year older than us.


Dave Moleski
Dave is now the DJ at Al Diamond's Cabaret - cool! ... Funny Mr. Minter moment per Marta Weitz: "Dave and I were in an art class with Mr. Minter together. I remember Mr. Minter saying something to him like, 'Shave that sh*t off your face, you look like a pig's ass.'" ... Dave is married. He and his wife, Kerry, have twin girls named Katelyn and Amanda ... The tiny picture to the right is Dave in 5th grade.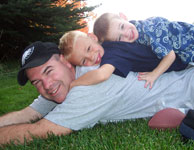 Steve Monroe
2900 North Willowside Avenue
Meridian, ID 83642
Home: 208-888-7908
Cell: 949-291-4448
SWMonroe@cableone.net
Steve was my best friend back in 5th grade, my first year in the Antietam school district after transferring from St. Catherine's - we palled around in Mr. Leinbach's train club! Steve, along with Barclay Wilson, formed the original "Screwdriver Mafia." ... Steve served in the Marine's after high school ... My mom ran into him at Boscov's around 1995 and he actually recognized her after all these years ... Steve's wife's name is Michelle, and they have two boys - Noah (10/08/97) and Nathanael (11/12/00). Noah was on the radio in 2003 reciting the Pledge of Allegiance. Steve thinks Noah will be the next

Marine in the family. Nathanael is the sneaky one, and was recently found running down the street in his pajamas chasing the dog. The Monroes now plan to lock their doors! ... His family use to have their own website, but it seems to have been taken down and, oddly, replaced by a Japanese kitchen sanitation site - everything is in Japanese! ... The Monroe's were living in Rancho Santa Margarita, California until moving to Meridian, Idaho on March 5th, 2002. According to an email I got from Steve, 4/14/03, they are enjoying the mountains, camping, fishing - all of the outdoor activities. He is currently working for the state of Idaho as a senior tech for the veterans' division, and is also pursuing a Bachelor's degree in Theology ... Steve's sister Peggy often gets her hair cut by Mindy (Snyder) Hinnershitz at Fantastic Sam's in Wyomissing ... Steve wrote in my 5th Grade Stony Creek Middle School yearbook: "To the only person who gave you flats, Steve Monroe."

Tracy Moyer
Tracy transferred to and graduated from Central Catholic. Per Valerie Whalon, she is married and has at least one kid.

Mark Pellerite
MCutter725@Verizon.net
Mark is the manager at the Giant off of Kutztown Road near Albright College, and as of November 2002 is planning to open is own photography business ... Julie (Hyman) Singer says that Mark always gives her really good kabobs at Giant! ... A classmate who wishes to remain anonymous has confessed that she and two other classmates had to walk by his house on the way to the Stony Creek Middle School every day, and would always look for him because he was REALLY cute ... Mark has no pets, still lives in Reading, and has two kids ... Mark's two kids are both going to school at Antietam. As of early 2003, they are in 4th and 8th grade ... He still keeps in touch with Mark Schwartz ... The picture to the left is of Mark in 5th grade. CLICK HERE to see the entire class.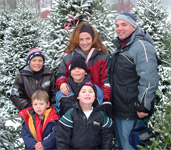 Bob Pettit
Home email: Pettit2002@comcast.net
Work email: Robert.J.Pettit@questdiagnostics.com
Bob is living in Doylestown ... He was in Jeff Petersen's wedding party ... He transferred to Central because he wanted to play Football ... I ran into Bob at a Pig Roast in 2000. His sister Alanna has been dating a friend of mine (Chad Shrawder) who I played

Softball with for a couple years ... Bob and his wife adopted two brothers from Russia in 1999 (Nicholas and Thomas, born in 1994 and 1996), and then adopted two more brothers from Russia in 2003 (Matthew and Christopher, born in 2000 and 2001) ... Bob Pettit turned Dave Knorr on to Egg McMuffins ... According to Bob's Classmates.com profile which was new as of October 2002, he has at least one dog, drives an SUV, and graduated from Albright College in 1991 ... Wendy Crow's brother, John, spit on me from the balcony at a party at Bob's house once ... Bob wrote in my 5th Grade Stony Creek Middle School yearbook: "To a good friend who can't spell before, Bob Pettit." I do vaguely remember always spelling "before" without an "e" on the end for some reason. Thank goodness they invented spell-check ... The picture shown here is the Pettit's family picture from Christmas 2005.

Mike Rapp
Mike was the shortstop of the Antietam Traveling team back in 7th grade. Here's an amazing fact: I tied Mike for team lead in home runs with 4 (all over the fence) - hard to believe, I'm sure, but I actually knew how to swing a bat early in my life! ... Mike used to have a shirt that said "On a scale of 1 to 10, I'm an 11." ... Like Bob Pettit, I think Mike also left Mt. Penn to play football at Central Catholic.
Nelson Rodriguez

Richard Smolan
Richard had cystic fibrosis (CF), and passed away sometime between around 1988 - he had just turned 21. Richard's younger brother Desmond, who also had CF, passed away as well.
Jay Sockel
Jay was married in 1997. I know that because I had scanned the wedding announcement a couple of week ago knowing I would soon put it right here. Unfortunately it seems I must've deleted it by accident and now the original is long gone. Oops ... I think Jay transferred to Central Catholic ... Jay was spotted at an Easter Egg hunt in 2001 ... Jay's wife works in the same building as another former classmate, Jennifer Ziegler ... Jay has two boys: Jake and Lucas ... Jay wrote in my 5th Grade Stony Creek Middle School yearbook: "To a cool dood, to a good friend, Jay Sockel."


Lori (Stoss) Weimer
Around 1995 Lori attended Empire Beauty School at the same time as Mindy Snyder. At that time she was married and had several kids ... The picture to the left is of Lori in 6th grade (1980), and to the right is from 5th (1979). Click on the pictures to see the entire class! ... Lori's sister Heather (Stoss) Ortlip Stoss graduated from MPHS in 1982. Her email address is CGD27@aol.com.


Dave Strickler
Charlottesville, VA
Wife: Laura
Kids: Sierra (born in 1999), Luke (born in 2001)
Dogs: Maggie, Mason, Sadie
Home Email: Strickler6564@embarqmail.com

* Dave was another who transferred to Central Catholic to play football.

* Per Dave, who cleared up the rumors of him being struck by a car not long after graduation: "I was struck by an auto after leaving Stopper's Pub in 1988. Allegedly, we had parked on the opposite side of 422 and I made it halfway to the car. I don't really remember anything about the accident, so I pieced this together through medical and legal documents. I sustained 4 craniofacial fractures, my jaw was wired shut for 7 weeks; a closed head injury; tore 3 ligaments in both knees; and avulsed have my left hamstrings. I spent several days in ICU then ~3 more weeks in the hospital Jim Cinneli's dad sewed me back together. Then my hospital room was moved to my family's living room and my grandmother moved in to take care of me. I had a cast on both legs for six weeks. It took about 6 months until I could walk without assistance. I can't complain though, I'm alive. And in a strange way, the night I got hit was the best day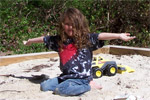 of my life. I am a better person for it. Next time you are driving down 422 check your speedometer when you go by Stopper's, if it is still there. The cement dividers were not there when I was. A good friend's father was killed in a car accident about 100 yards down from Stopper's, the dividers went up after that."

* More from Dave: "I graduated from Albright with a BA in psychology. From there I went to Washington D.C to attend American University. I received an MA in psychology there. I also met Laura who eventually would lower her standards and marry me. An aside: I've learned if I set my goals lower I can attain more of them, it's good for the self confidence. After American U, I lived in D.C. for another 4 years and I worked with the chronically mentally ill. I look at the 4 years as my pay back to society. From D.C. we moved to San Antonio so Laura could do her internship at the V.A. hospital. Once we moved I enrolled in college again to take biology, chemistry, physics etc, all the hard stuff I skipped in my prior life, so I could apply to PT school. I graduated with a master's degree in PT in 2001, that amounts to 11 years of college after high school. At that time I also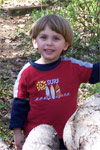 moved back to the east coast, I really missed the change of seasons, but I did not enjoy the winters above the Mason-Dixon line. So we just kind of picked a place on the map, packed all our stuff in a U-haul and headed east."

* Per Marta Weitz: "His brother Bill went to West Chester U. at the same time as I did. My sophomore year I dated a guy who lived in the apartment next to mine. One day I went over to see John, and there was Bill (Strickler.) It turns out he was the new roommate - how weird! A few times when I went home to see my parents I gave Bill a ride back to West Chester. (Mrs. Strickler would drop him off at my house - that was weird!) Bill is a really nice guy. I realized that once he became my neighbor and got to know him. He's now a Reading cop, and has been for quite a while."

* Speaking of Dave's brother, Bill - Lori (Quaintance) Hevalow's husband works with Bill as a police officer in Reading.

* Brendan Kane ran into Mr. & Mrs. Strickler at the Oley Fair in September 2001.



* The picture shown in the upper left is of Dave in 8th grade. The picture in the upper right is Dave in 7th grade. Click on the pictures to see the entire class.

* The other pictures are of Dave's two kids, Sierra and Luke, in April of 2005.

* Dave became a Dad for the third time on Saturday, February 25th, 2006. Sawyer Jacob Strickler was born at 12:31 a.m. and weighed 6 pounds, 11 ounces.

* I give Dave credit for keeping Steve Curlin from tormenting me during my "awkward years."

* Dave said that his memories of me include my kicking his butt in Atari Football and my printing in ALL-CAPS.

Dave Thomas
This is not the same Dave Thomas who is spokesman for Wendy's, however Dave does apparently own a restaurant. According to Jennifer (Ziegler) Eisenhard, as of October 2004, Dave owns the Yellow Submarine, a sub shop over near Vanity Fair ... We think that he transferred to Governor Mifflin. According to Marta Weitz, Dave had gotten into the "Punk Rock" look, and she notes that "he was a really nice guy." ... Dave dated Mark Schwartz's sister after graduation.
Theresa Vozella


1978


1980

Theresa transferred to and graduated from Central Catholic ... Jim Quirk and I used to get rock battles with Teresa's younger brother "Tigger" (his real name was Walter). I'm not really sure why, although Tigger was an angry little kid, plus he often encroached on our Bean Pod Racing games ... Jeff Petersen's wife Debbie's maiden name is "Vozella." I think Debbie and Theresa are cousins if I'm not mistaken ... The picture to the left is of Theresa in 6th grade (1980), and to the right is 5th grade (1979). Click on the picture to see the entire class!
Valerie Whalon (a.k.a. "Our Pal Val")
Location: Admore, PA (just outside Philly)
Home Email: VWhalon@hotmail.com

Work Email: VWhalon@e2M.net

Valerie spent 6 years in the Antietam School district before transferring to Central Catholic. She says she was "forced mercilessly...I did not want to go." :o) She lived on Carsonia Avenue and had 4 siblings - two brothers and two sisters. Her brother Chris, who did graduate from MPHS sometime in the '90's is in the Marines and returned home safely from Iraq in February 2003 and again in March of 2005. In fact, two of Chris's classmates from MPHS - Mike Schaub and Devon Simowitz - joined the Marines at the same time he did ... Val received her M.S. in Fisheries. She was previously working for the Mid-Atlantic Fishery Management Council working on fish regulations for fish like summer bluefish, flounder and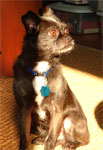 others. In 2003 she began working for "engineering-environmental Management, Inc. (e2M), http://www.e2m-inc.com/, where she works on

environmental analyses of military actions

. Her work mostly revolves around the Coast Guard since she's more of a marine/fish biologist. Her title at e2M is Marine Ecologist. She was originally working in Dover, DE, but her office moved to Bala

Cynwyd (outside of Philly) at the end of 2003 ... Marta Weitz ran into her at a West Chester fraternity party. Marta notes that "she was really nice, and was really very pretty." ... As of 9/2001, Valerie still talks to Laura (Schnader) Van Aken with regularity (she says Laura was the first person that she met at Antietam in 2nd grade and still is her best friend. (In fact, Laura's husband calls her "Our Pal Val".) Valerie saw Sharon Lewandowski at their Central Catholic 15-year reunion, and occasionally bumps into Missy (Ryan) Wittig, Jay Sockel and Ann (DiCerchio) Miller ... Valerie's sister (who graduated from MPHS around 1991) has a son named Jadan who was on TastyKake billboards around the area and in Philadelphia in 2005 when he was in 1st grade ... Valerie got a dog in early 2005 (shown above). His name is Griffin ... In 2005 Val helped out at a shelter in Corpus Christi, TX for a few days after the devastation created by Hurricane Katrina.

Michael Young
Last I heard he was a poet and living in Manhattan ... Mike lived across the street from Marta Weitz's parents. He was born on Christmas Day ... According to Marta, "He was really into Martial Arts, poetry and writing. He does live in New York and is doing a lot of writing." ... Before moving across the street from Marta's parents' house, Mike used to live about a block from MY house behind St. Catherine's. He and I spent a LOT of time together when we were very young listening to Kiss and Queen in our bedrooms, hiking around Neversink Mountain, flying balsa wood planes, racing Match-Box cars, playing kickball, going roller-skating and throwing a Frisbee back and forth.
Mark Youngerman

1978

1979

1982


1984

I vaguely remember Mark being a big WWII buff.
Jen married John Eisenhard on 6/17/94. John would have graduated from MPHS in 1987 but transferred to Central Catholic. (And, not only that, he and I were in the same Boy Scout troop way back when!) He is very involved in

the Mt. Penn Fire Company. (As a side-note, former MPHS graduate, Mike Vogt, was chief of the Mt. Penn Fire Company for many years and now owns "Reading Fire Equipment, http://www.readingfireequipment.com/) ... Jen transferred to Reading school district in October of 6th grade when her family moved and graduated from RHS, finishing in the top 10% of her class ... They have one beautiful son - Timothy John (TJ) who was born 6/24/97, and came in at an impressive 10 pounds, 11.4 ounces and 22-1/2" long. John, TJ and Jen are living on Carsonia Avenue ... Jen is currently working for Sovereign Bank as an Administrative Assistant ... She went through Junior High with Barb Yerger before Barb transferred to Mt. Penn. She still talks to Karen Rimby periodically, and sees Jay Sockel and Todd Weikel frequently ... Jen's hobbies include: Crafts, jewelry making, cross stitch, her child, her husband, cooking, and web surfing ... Jen's birthday is March 20th.