Penn

Post


Mt. Penn Jr./Sr. High School
25th and Filbert Sts. - Mt. Penn, Pa. 19606

DECEMBER 1985
<![if !vml]><![endif]>

IN MEMORIAM

SUSAN RISHEILL CROW
1964-1985

Susan was a 1982 graduate of Mt. Penn. Her husband, Robert was a 1982 graduate. Mrs. Jo Risheill, her mother, is a secretary in the Business Office of Antietam School District.

The Class of 1982 has begun a scholarship fund in Susan's name. Contributions can be sent to the School Office.

CHRISTMAS PRESENTS
This year we decided to do something different for Christmas presents. Instead of asking what the teachers wanted for Christmas, we asked several seniors. Their replies were very interesting.

Diane Churan - a date with Rob Lowe.
Marta Weitz - a pair of high heels so the rest of the world will know she is a sen¬ior.
Randy Boyer - to give Ronnie Slutsky a can of oil.
Christine Jurasinski - to give some Mt. Penn teachers the ability to realize the fact that women are superior to men.
Darren Max - 944 Porche Turbo.
Cathy Ketcher - to be Cal Ripken Jr.'s personal bat girl.
Laura Schnader - a green M&M and definition of a Cox comb.
Heather Hill - a pair of gold star ice skates.
Steve Kunkel - a date with Seka.
Crissie Cunnius - John Graczyk and The Sharks.
Beth Rosser - a one way ticket to Hawaii.
Maia Carvahlo - a little M.G. with enough gas to get me to the shore.
Kelly Grim - Mighty Mark the Shark.
Karen Denby - a night with Sting.
Kelly Clark - the soloflex man.
Missy Ryan - a year's supply of ice cream.
Lisa Pacharis - a grip.
Cori Roboski - an IROC.
- Dan Hafetz

LOOKING FORWARD TO 1986
Every year is different to the next year in several ways. So what in 1986 will be different:
Mr. Brossman will be taking a new position in Hanover, PA. Mr. Segro will be going on sabbatical. Mrs. Starr and Mrs. Spatz will be returning. A whole new set of 16-year-olds will be driving on our roads. The Class of '86 will graduate. Whatever else occurs, we hope 1986 will be a peaceful and happy year.

YEAR IN REVIEW
This year saw many international incidents which stirred up world-wide attention. The major political events included the many hi-jackings and terrorist activities, as well as negotiations for disarmament and peace.
It was also a year of giving. Many top-named musicians came together and performed a 1 7-hour concert to raise money for world famine relief.
For some it was a tragic year. The destruction of property and the death of thousands were caused by natural disasters such as earthquakes, volcanoes, and hurricanes.
This year had its troubles and heartaches, but for most of us peace and
prosperity prevailed.
- Kerry Motze

CHRISTMAS CORNER
Learn to make the most of life
Lose no happy day,
Time will never bring you back
Chances swept away,
Leave no tender word unsaid
Improve each moment as it flies,
Make the most of life
As life is short and wears away.

At this time of the year when it becomes so very easy to replace the important things in our lives with material gifts and presents from friends and relatives, we totally neglect to cherish the most valuable gift ever bestowed upon us - life itself. Perhaps it takes an unexpected tragedy to reawaken us to the world around us - to force us to appreciate our friends and loved ones - to realize that, yes, life is so very short and fleeting and to accept that Mom and Dad and uncle Bob and aunt Agnes and little John will not live forever. Don't waste time in trivial arguments that you know will end anyway or in bearing grudges that really have no purpose in life. Embrace life, embrace the lives of those around you, and cherish every drop, every ounce of life that God has given you.
Christmas and Hanukkah, come but once a year. Take this opportunity to mend all broken relationships, to heap wood on a cold and splintered friendship that you've been wanting to rekindle, and to wish everyone a Merry Christmas and a Happy Hanukkah before it is too late to do so.
Merry Christmas and Happy Hanukkah from the administration, teachers, and staff of Mount Penn High School.
Letters to the Editor
THE YEAR THE
STARS CARED
1984-85 has been a tear of caring and humanitarian acts by the entertainers of the world. Starting in 1984 with Band Aid, then USA for Africa, Live Aid, Hearing Aid, and more recently, Farm Aid.
I think that these ideas were great, and Bob Geldof (coordinator and founder of Band Aid and Live Aid) has made an outstanding contribution toward stopping world hunger; but I think that with all of these "noble" causes, that people will soon grow tired of the save the world campaigns and songs." After it's over, then what?
There is no follow through and other steady programs of relief. If you are going to do something like that, you should be able to keep it going.
It's my opinion that if we want to help someone we must follow through and keep on working until hunger disappears instead of once and done.
We must also remember that giving food is not the complete answer. As the saying goes "Give a man a fish and he eats for a day, teach a man to fish and he eats for a life time."
-Jon Franckowiak


THOUGHTS TO
THINK ABOUT
If you think you can be your best without always trying your best than you are probably not thinking too hard.
-Michael Young



PENN POST
Volume XXIX, Edition 3
November, 1985

Penn Post is published 8 times per year by the Journalism Class of Mt. Penn Junior/Senior High School.

Staff

Editor
Kathleen Petruska
Editorials Editor
Jon Frankowiak
News Editor
Lorraine Tobias
Features
Nancy Snyder
Sports
Dan Hafetz
Reporters
Sandy Horning
I.Hatzistavrakis
Cindy Jurasinski
Kerry Motze
Kristen Motze
Kristen Pfahl
Marla Schnee
Pam Tucci
Mike Young
Advisor
Mrs. Strickler

MASTER OR APPRENTICE
I have all to often heard someone distainfully called a "jack of all trades, master of none" or someone claim shamefully to be one.
I do not know how the phrase has gotten such a bad name or why it should.
Scientists have stated that the most significant discoveries are usually by people with a wide range of knowledge, that find a connection between the greatly varied subjects where a specialized scientist would not.
Having broad knowledge and experience also gives a person a wider ability for vocations and gives him an opportunity to feel the profound unity of life and its experiences.
I am a jack of all trades and I must say I am proud of it!
-Michael Young

ARE STAR WARS
BECOMING A THREAT?
Star wars, not the movie, but a weapons system has become a major point of dispute in the Soviet/U.S. arms talks. The anti-missile satellites that President Reagan has "ok'ed" to be built and launched into orbit are a bit of a problem for the Soviets.
First of all, they would just about even the arms race (the Soviets having approximately five missiles to our every one) plus the fact that the Soviets don't have the technology to build any satellites of their own. But the most important factor to me is that once the anti-missiles satellites are placed into position, the Soviets will not be able to fire any of their missiles and count on them to reach their destination. But we could launch a nuclear strike and hit the target with accuracy.
I just hope that it never comes to that.
-Jon Franckowiak

THE SPIRIT OF GIVING
When you give presents during the holidays, do you take time to think about what they symbolize or do you just give a person a present because they give you one? When one gives a gift it should not matter what it costs. Just because a gift is expensive does not make it more meaningful. A gift that is handmade especially for a person often means more than a bought gift because you took the time to show you cared.
when you give gifts during the holidays remember that it is the thought that counts and that is what the spirit of giving means.
-Sandy Horning
CHRISTMAS INFLATION
Each year at Christmas it seems as though our wads of money turn into cents. When we go shopping for presents, the money that is used to buy something nice, now buys something cheap.
Inflation plays a huge part in rising prices, but the stores also play a part in the price of the items.
A way in which stores could make more money and still cut down on prices of the items is by having more sales closer to the holidays. Most of us are last minute shoppers, so it. should be more of a benefit to us, the consumers, then having the majority of the sales before Thanksgiving, when we are more likely to miss them.
Unfortunately, the system of sales and their profits cannot easily be changed, so for now it would be a good idea to shop early, when the sales are.
-Cindy Jurasinski


AFTER-SCHOOL
SPECIALS
After-school specials are films shown on television that present and deal with many problems facing today's youngsters.
In one episode, a girl was caught shoplifting, and was tried and sentenced by a student court. Another show portrayed two children kidnapped by their mother and how they handled their situation. Two other episodes showed a girl dealing with her mothers death, and a girl who was raped.
After-school specials are beneficial to students because they show problems that we may have to face. They show ways that these problems may be dealt with, which is similar to giving advice.
I am in favor of alter-school specials, and I feel that they should be aired more frequently.
-Nancy Snyder

MONEY
People are always interested in how much money someone makes at a job. Parents always push their kids into schooling for a specific job because of the high income.
Is this not an invitation to unhappiness? Even if you have much money, is that a true measure of happiness and success? I think not. If we are to be happy we should enjoy as much of what we do as we can, especially our vocation.
We should therefore search for a vocation that is deeply touching and fulfilling to us and within that we will find happiness of a more important kind.
-Michael Young
HONOR ROLL
On November 1 5 of this year, the students of Mount Penn High School were issued report cards. Some of the students were able to qualify for one of the two types of honor rolls at our school. Honor Roll was issued to any student who had an 80% average or above. Merit Honor Roll was issued to the student with an average of at least 93.75%. Congratulations to all students who received these academic awards.


MERIT HONOR ROLL

Grade 7
Stephanie Daniels
Elliot Daniels

Grade 8
shelby Davis
Amanda McGuire
Jessica Neuhs
Brian Snyder

Grade 9
Alicia Gibb
Lean Hill
Yen Lieu

Grade 10
Kristen Bukowski
Joy Christman
Sandy Horning
Susan Hunt
Cynthia Jurasinski
Margaret Monroe
Grade 11
Nicholas Baer
Carol Bigos
Lee Blyer
John Henry
Norine Miller
Steve Reis
Alan Rosenthal
Jennifer Schickler
Stephanie Sosh

Grade 12
Maia Carvalho
Leann Deisher
Christine Jurasinski
Jason E. Miller
Suzanna Post
Elizabeth Rosser
Melinda Snyder
Barbara Yerger

STUDENTS OF THE QUARTER
Harry Siklas
Michael Jones
These students are recognized for the improvement in their grades.
--Pam Tucci

<![if !vml]><![endif]>

Seniors of the Issue


SUZANNA POST


JEFF PETERSEN

Suzanna, our Female Senior of the Issue is well known around the school for her art work. She likes playing raquetball, doing gymnastics, and running. In school, Suzanna's favorite subjects are art, math and science. Suzanna is president of Student Council, vice-president of National Honor Society, and an active member of Modern Language Club, Y-Teens, Girls Leader Corps, and College Bowl. She is also doing the art work for the yearbook.
Suzanna likes doing things with her friends in her free time.
Suzanna's future plans are in architecture. She would like to study at Cornell or Syracuse University.
- Julie Hyman
Jeff, our Male Senior of the Issue, is one of our outstanding athletes. He was also chosen King at Homecoming this fall. Jeff is very active in sports; his favorite sports are baseball, basketball, and soccer. In school, Jeff likes Advanced Chemistry and American government classes. He is a member of Boys' Leader Corps, the Prom Committee and is a varsity baseball and basketball player.
In Jeff's spare time, he likes to go to the movies, play golf, and go out with his friends and his girlfriend.
Next year Jeff will be attending Millersville State College, majoring in business.
- Julie Hyman


Outstanding Vo-Tech Students


BEVERLY KERCHER


DAVE DUNKELBERGER

Two of our students were recently chosen by the BCIU as Students of the Quarter. Each quarter IU shop teachers choose an outstanding student from their areas for this honor.
Beverly Kercher was chosen for her work in Painting and Decorating. She is attending Berks East and is working very hard at her trade.
Beverly's hobbies include going to the movies and rollerskating. She also enjoys being with her friends.
Beverly enjoys her trade and plans to become an interior designer.
--Kristen Pfahl
Dave Dunkelberger has been named as one of the Vo-Tech students of the quarter due to his excellent work in the field of food preparation and service.
Besides working with food, Dave is also interested in history, working with computers, and baking. His interests out of school include traveling and swimming.
Dave also has plans for his future. After graduation, he hopes to attend Penn State University and major in the field of business management.
--Kathleen Petruska
JUNIOR CLASS
SALES
The Junior Class had a Fundraiser in which they sold candy and Christmas items. They made a profit of $1,000. This is one of the biggest sales for the Junior Class.
The next sale which is taking place now is an Italian Sandwich Sale. This should make a good profit too.
--Marla Schnee

HALLEY'S COMET
Halley's Comet has already been spotted through telescopes and many people are rushing out to buy telescopes to see the comet. Astronomers say a telescope is not necessary; a pair of good binoculars will spot the comet, plus the cost is much cheaper. The comet will be easily visible to the naked eye in mid-to-late March.
There will be two Halley's Comet programs in the Kutztown University Planetarium in January. The planetarium shows will aid in removing the many superstitions, ill-founded beliefs, and hoaxes surrounding Halley's Comet.
Halley's Comet returns roughly every 75 years. Last time it appeared, people panicked, but this time people are preparing for it. Astronomers agree that it will be less dazzling than other, less known comets. It will not look like it came out of the movie "Star Wars," and some people will be disappointed but if you spot it in the sky, it will probably be the only time you see it in your lifetime.
--Sandy Horning

MYSTERY STUDENT
Did you recognize last issue's mystery student? For those of you who just couldn't figure out who it was, the mystery student was Amy Miller, a Junior.
This issue's mystery student is a sophomore female who is a member of Y-teens, Girls Leader Corps. She also enjoys playing hockey. This sophomore's hobbies are talking on the phone, jogging, and watching TV. She has a younger brother and a younger sister attending Mt. Penn High School. She has hazel eyes and dirty blonde hair. Her favorite subject is chemistry and her favorite teacher is Mrs. Andre. Can you guess who this mystery student is? Look for the answer in your next issue of Penn Post.
--Kristen Pfahl

FOREIGN STUDENT
An exchange student will be attending our school from January to June. Claudia Martinez, 11th grade, is from Los Andes, Chile. She will be staying with a family in the Antietam School District.
She is looking forward to coming to our country and our school because it is an opportunity to learn more about another country. Hopefully this will be a learning experience for both our stu¬dents and Claudia Martinez.
--Sandy Horning

Dear Habib
DEAR HABIB,
I'm flustered' I just cannot decide on what I should get my boyfriend for Christ¬mas. He is the real picky type, besides the fact that he has expensive taste. I don't know what to do, can you help me?
Flustered

Dear Flustered,
You have a common case of the "Christmas Blues," I know just the thing. It's not the kind of gift that takes a lot of feeling, but it's good enough for his type. Give him a gift certificate from his favorite expensive clothing store and a little kiss on the cheek; he'll be satisfied.

DEAR HABIB,
I have the feeling that my best friend and my Mom are going to get me the same present for Christmas and I don't want to be stuck with two of the same thing. I also don't want to embarrass either one of them. What should I do, hint to them?
Wondering

Dear Wondering,
Your problem is not so easy to solve, simply because you don't want them to know that you know what they might get you. But, of course, I know just what you should do. When Christmas comes and you get your presents from every-body, if they are the same, keep the one from the one you like best and return the other one.
THE MEANING OF
CHANUKAH
Many people think that Christmas and Chanukah are the same, except Chanukah is celebrated by the Jewish people. Well, they are two totally different holidays that just seem to happen around the same time.
Chanukah is a holiday meaning the festival of lights. It lasts for 8 days. Each night they light a candle on the mennorah. It was never a tradition to give presents like Christmas; but often a child received a coin or a dollar. Now children receive gifts probably because of the influence of Christmas.
Chanukah is a minor religious holiday for the Jewish people. The high religious holidays are Yom Kippur and Rosh Hashanah, as well as Passover.
--Maria Schnee

CHRISTMAS PAST
Each year Christmas changes a little bit. When I was little, I would wake up at 6:00 in the morning to get ready for the big day. I'd rush over to my parents room and beg them to wake up. Of course, they wouldn't, but they promised to get up at 8:00. So, I had to find something to do to pass the time away. Finally, I decided to go in the living room and check out how big my presents were. It looked like I was in heaven! But wait, does Gregg have more presents than I? I counted them both sides and realized I had one more! Perfect, I'll have something to bug him about the whole day.
At last 8:00 came, and I rushed to get the whole family up. When at last we were altogether, we would go to the tree and proceed to unwrap our presents. I being only six and fascinated with all these gifts, would open all mine very quickly. When I realized I only had one present left while Gregg still had to unwrap three presents, I would get upset. I'd wait till he opened all of his, and then I would be the last one to unwrap a present.
Now that I'm older, I don't do all of these childish antics. I'm basically through with sibling rivalry at Christmas. I don't get anxious for it and it's my parents who now wake me up at 8:00. But, I must admit, I still do count to see who gets the most presents.
--Pam Tucci

'TWAS THE NIGHT BEFORE CHRISTMAS...
(A revised version!)
by Judy Carlson
(with apologies to Clement C. Moore, the author of the original)

'Twas the night before Christmas, and I couldn't sleep,
My sister was snoring loudly — the creep!
So I in my nightie, with socks on my feet,
Skipped out to the kitchen to see what was to eat.
I was stuffing down cookies when I heard someone humming
The theme song from Star Wars — someone was coming!
Then from our chimney, I heard a loud crash,
And out of the fireplace fell a girl (and some ash).
"Oh, hi," she said calmly, dripping snow water,
"I'm Holly St. Nicholas — Santa's grandaughter."
She was dressed in old jeans and had curly red hair,
And her coat that said, "North Pole is cool!" had a tear.
"Where's Santa?" I asked, "I hope he's all right."
"Oh, yes," Holly said, "He's on TV tonight!"
Johnny Carson asked Gramps to guest-host his show,
He needed exposure — he needed the dough.
His income from visiting stores wasn't good.
So he acquired an agent — he's gone Hollywood!
He's in Christmas Lagoon — co-starring Brooke Sheilds,
Next is Smokey and Santa with cute Sally Field.
Then Holly groaned as she looked in her sack,
"This bag is no feather — my poor aching back!"
"Some oranges and walnuts," I cried, "Is that it?"
She shrugged and said, "Yep, inflation has hit."
Then she looked at her watch and said, "Oh, no, I'm late,
I must be in Oshkosh at twelve fifty-eight."
I looked at the reindeer. "Are these the well-known?"
Holly said, "No — they have careers of their own.
Comet and Cupid dance on Lawrence WeIk
Dasher's in nature films, passing off as an elk.
Fly! is a rock group with Prancer, Dancer, and Vixen,
Donner does nightclubs with his impression of Nixon.
I've named all these new ones after my favorite men!"
She sprang to her sleigh. "Time to call them again!
On Redford, Travolta, and B. Man ilow!
On Pacino, De Niro, and John McEnroe!
To the corner split-level, to the new shopping mall!
Dash away! Dash away! Dash away, all!"
Then I heard her exclaim as the sleigh lurched out of sight,
"Merry Christmas to all and to all a good night!"
THE MEANING OF
CHRISTMAS
The meaning of Christmas can be summed up in two words-weight gain. The holidays are a time to eat and be merry. Notice that eat and get fat is omitted.
It's next to impossible to maintain your weight over the holidays. There are Christmas cookies with lots of icing, hot chocolate with lots of marshmallow, candy canes, chocolate candies.
Then, of course, there's the Christmas feast where your mom cooks all week long just to make a seven-course meal designed to impress your grandparents.
As soon as Christmas is over, it's time for New Year's Eve parties. Of course there's always plenty of food because it's all leftover from Christmas.
My advice to anyone who tries to stay thin over the holidays is just forget it! It's next to impossible, so why go crazy trying? Enjoy yourself now, and worry about the extra ten or fifteen pounds on January 2, 1986. Happy holidays, and happy eating!
--Nancy Snyder
MARK TWAIN
This year, 1985, marks the 150th anniversary of Mark Twain, the 75th anniversary of his death, and the 100th anniversary of The Adventures of Huckelberry Finn. Mark Twain's real name is Samuel Langhorne Clemens. He was born on November 30, 1835, and died on April 21, 1910. Mark Twain had said to a friend, "I came in with Halley's Comet in 1835. It's coming again next year and I expect to go out with it." That is exactly what he did. April 20, 1910, the night before he died, Halley's Comet shone in the skies. When Halley's Comet comes, and you see it, just think of Mark Twain and his great accomplishments.
--Kristen Pfahl

NEW YEAR'S DANCE
The Student Council was originally planning to have a Christmas dance, but now the dance will take place after New Year's. The semi-formal dance will be held for 9th through 12th grade on January 11th. It is being sponsored in part with the Y-teens.
--Kathleen Petruska
MT. PENN
SUCCESS STORY
TRACY EPTING ('85) earned 9 free credits at Reading Area Community College through the Articulation Program. She is pursuing an Associate Degree.

TOM SCHLEICHER ('75) is the supervisor in a nuclear fuel section and is a professional engineer attending Virginia Commonwealth. He has a B.S. in Nuclear Science.

JEFF WEISS ('79) attended the University of Pittsburgh, taking sports, medicine, physical therapy, sports training, and occupational health. He works for Keystone Rehabilitation.

Some of our lawyers are:
KEITH BACKER ('77) is a practicing Attorney in Miami, specializing in Commercial litigation.

KIM HATZA ('73) is a practicing lawyer in Philadelphia, specializing in business law.

STEVEN LEIBERMAN ('70) specializes in criminal law, practicing in Reading.

Our list will continue next issue. If you know of any other success stories about graduates of Mt. Penn, we are very interested in adding them to our list. Please send your information to the Penn Post or to Lorraine Tobias.
- Lorraine Tobias

THE TURKEY TROT
The Modern Language Club held a dance on Friday, November 22. It ran from 7:30 p.m. to 10:30 p.m., and the cost for admission was $2.00 per person. The $2.00 admission price was lowered to $1.50 for those who brought food for the Christmas baskets. The disc jockey, a high school student named Freddy Isetti, played many current hits.
The decorations and refreshments were taken care of by the Modern Language Club. Members of the Club worked in various shifts throughout the dance. With 300 students attending, they feel the dance was a success.
--Nancy Snyder

RADIO WINNERS
You might say Leah and Mindy Hill are lucky - they each won something through 98 WCAU FM within a week of each other.
On Tuesday, October 1 5, Leah was trying to win an album and $100. She succeeded by being the 11th caller.
The next week, Mindy won invitations for two to 98's 4th anniversary party featuring the Hooters. To win, she first sent in postcards (100 to be exact), then listened to the radio. Every half hour for two weeks they announced a name. That person had 9 minutes and 8 seconds to call in and claim the tickets. During school though she was unable to listen to the radio so she asked her mom to listen whenever possible. Then at 11:00 on October 22 her mom heard Mindy's name and called in for her. Mindy won the invitations and took Leah as her guest. They have since gone to the party and had a great time. Although they didn't have an opportunity to meet the Hooters, they sat in the 4th row and got good pictures.
By the way, Mr. Dengler, this is why Mindy was listening to her walkman in your class.
--Heather Hill

BAND FRONT
The people for the 1985/86 band front have been chosen.
Judged and selected on their abilities to perform the routines smoothly and graciously.
The members of the color guard are as follows:

Majorettes
Captain
Captain

Missy Becker
Lisa Jozwiak
RaeLynn Fletcher
Robin Himmelberger
Dina Rogers
Rifles
Captain

Traci DeCarlo
Jenny Rapp
Bobbi Jo Becker
Lori Hinnershitz
Kim Sobjak
Mary Becker

Silks
Captains - Barb Yerger, Perrin Quick
Brenda Haney
Jessica Rech
Lynn Malinowski
Peggy Monroe
Kris Bukowski
Chris Chmura
Kathy Calvey
Joellen Schmitz
Sonja Tomlinson
Becky Quick
Joelle Miller
Stephanie Froelich
Missy Daniels

--Mike Young

NEW JUNIOR
ALAN SIEKIERSKI came to Mt. Penn from Loch Raven Senior High School in Baltimore. His favorite class is history, and he dislikes math. He feels that the people at Mt. Penn are nice. In his spare time, Alan likes to "party and have fun."
--Nancy Snyder

COLLEGE BOWL
The College Bowl Team will compete for the first time this year at Reading High School on Friday, December 6 against Conrad Weiser and Governor Mifflin. After vacations they will compete against Oley Valley and Fleetwood Area at Kutztown University on Saturday, January 11. Next they compete at Wilson on Thursday, March 13 against Fleetwood Area and Twin Valley. The final round will be Saturday, April 1 2 at Alvernia College against Governor Mifflin and Wilson. All this local competition prepares them for the competition at Lebanon Valley in the Spring.
This year the following have been added to the team:

Grade 11
John Henry
Jen Schickler
Grade 10
Mike Dautrich
Dan Hafetz
Derek Hutcheson
Cindy Jurasinski
Kathleen Petruska
Harry Siklas

--Sandy Horning

MODERN LANGUAGE
CLUB
Years ago, the last day prior to Winter Break the language department provided entertainment by doing skits and singing holiday songs in different languages. This year the last day prior to Winter Break a movie will be shown and before the movie the Modern Language Club plans to bring back the entertainment. There will be music representatives of each country along with its holiday customs. The different languages will consist of German, French, English, Spanish, and Hebrew.
The Modern Language Club will also be selling snacks before and during the movie.
--Sandy Horning

HOOP HOP DANCE
On December 6 the Mount Penn Sports Boosters held a dance to introduce the boys' and girls' basketball season. It was held from 7:30 to 11:30. Each class or organization could make a poster for the dance and prizes were awarded of $25.00, $1 5.00, and $10.00.
The dance was the closing to Sprint Week. During Spirit Week different things were worn and done to express the spirit of our school.
The profits from the dance went into the Sports Boosters' Treasury. The Sports Boosters are providing many good things for our athletes and we hope their support continues.
--Sandy Horning
Sports
CHEERLEADING
When you come to basketball games this year, are you going to come to watch a good basketball game or are you going to come to watch this year's Mt. Penn cheerleaders? This year's squad will be ready to show their spirit with many cheers and dances.
Most of the girls who tried out for the team went to cheerleading camp over the summer. This was a week's camp which was nothing but hard work for the girls. They went on and cheered to win several awards for their efforts. They won a plaque for being the outstanding team, a rainbow award for the pom pom dance, two superior ribbons for individual cheers and two special ribbons for a certain cheer and dance.
This year's team is a little different from last year's team because it will be only one squad. The squad will be headed by the four seniors on the team: Karen Denby, Kelly Clark, Wendy Crow, and Missy Ryan.
Not only are the girls going to cheer for all of the games, but they intend to have a bake sale at every home game. And to top this all off, the girls will provide entertainment at half time.
This year's team will consist of:

Karen Denby
Kelly Clark
Wendy Crow
Missy Ryan
Chenisse Conlon
Jenny Eckel
Becky Shaeff
Gloria Hutcheson
Tonya Sload
Kristen Pfahl
Sandy Horning
Pam Tucci
Donese Mabry
Mary Ellen Reed
Liz Reed
Allison Poole
Janine Lyseck - alternate
Alyssa Max - alternate

--Dan Hafetz

BOWLING OUTLOOK
This year's girls' and boys' bowling be at their strongest point girls have all but one of 2 Championship team returning. Both teams feel very confident
about the coming season.
The girls will be defending their Division 2 Championship with a very strong and consistent squad that's made up mostly of seniors. While, the boys on the other hand, look to have a strong team also. They will not be defending a division championship, but they can realistically hope to gain one.
Mr. Fegley feels very confident about both of the teams and thinks they both have an outstanding chance at winning their division.
--Kerry Motze

Outstanding Athletes

<![if !vml]><![endif]>
DANNY HAFETZ

The male athlete of the issue is Danny Hafetz, a sophomore. Danny did very well this year in golf. He placed ninth in counties which allowed him to attend Districts. The first day of Districts he shot an 83, which qualified him for the second round. He is the second person under Mr. Fegley as coach to make the second round. Having two more years to play, we expect great things from him in the future.
Dan is on the tennis team and last year played on the JV basketball team. His other school activities include Modern Language Club, Student Council, and College Bowl.
Danny also enjoys skiing and playing tennis. His favorite pastime is girl watching and he also enjoys being with his friends.
--Sandy Horning

BOYS' BASKETBALL
PREVIEW
Judging from the talent that developed in last year's Junior class, the outlook for this year's Basketball season is very good. The team has three returning starters plus, as far as I can see, a strong, deep bench. The basketball team has an overload of talented forwards, but the guard position doesn't look very deep. The starting positions are still up in the air. If the team can function well together, this year's team can have a very promising season.
The Junior Varsity team can also have a promising season. There are two starters returning from last year. They also have an overload of forwards and not enough guards, but the starting team looks strong.
--Kerry Motze


DIANE CHURAN

The female athlete of this issue is Diane Churan. Diane is a very active participant in Mt. Penn's athletic program. She is the captain of the field hockey team, co-captain of the girls' basketball team, and a member of the volleyball and softball teams.
Diane is perhaps best known for her talent in field hockey. In 1983, she was the 5th leading scorer in Berks County. In 1984, she made the All-Division team, and this year she made the All-Berks team.
Diane is also involved in many other school activities. She is president of Girls' Leader Corps, and treasurer of Y-teens. She is a member of the National Honor Society, and she is treasurer of the Class of '86.
Out of school, Diane enjoys spending time with her friends, horseback riding, and skiing.
--Kathleen Petruska

GIRLS' BASKETBALL
Many of last year's players of the girls' basketball team have returned this year with renewed hope for the 1985-1986 basketball season. Although the team is smaller than last year's team, the talent will hopefully make up the difference.
The girls' season begins with an away game on December 6th against Fleetwood. During this game, and all games thereafter, there will only be one "jump ball," which will be at the beginning of the game. In situation where the call is a "jump ball", there will be alternating possession instead. This is the first year that this rule will be in effect for the girls.
--Cindy Jurasinski
<![if !vml]>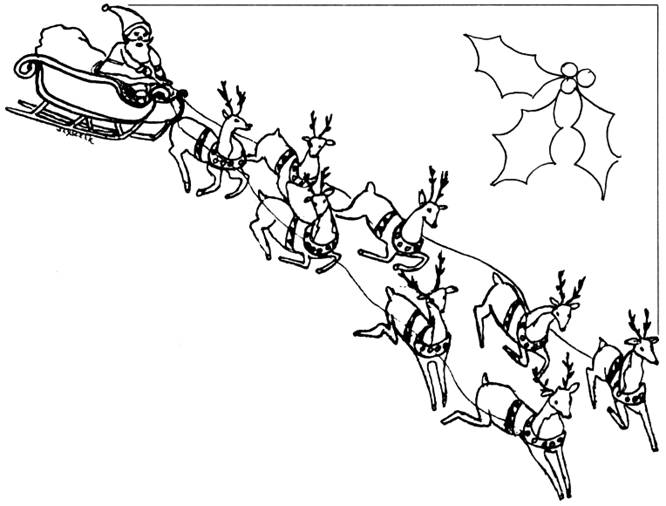 <![endif]>
CHRISTMAS TIME AT MT. PENN
T'was the day before vacation when all through the school, Not a student was quiet, not even a fool.
The doors were all covered with paper and glue, In hopes that Saint Orlando would let them out too.
The children were sitting all snug in their seats, Hoping that they'd soon get their Christmas treats.
Ma Weaver in her kerchief and Pa Choyka in his cap, Had just sat down at their desks for a long winter nap.
When out in the lot there arose such a clatter, Pa sprang from his desk to see what was the matter.
Away to the window he flew like a flash, Pulled up the curtain and threw out the sash.
And what to his wondering eyes should appear, But a little red car with St. Orlando in the rear.
More rapid than eager the teachers did come, "Now Dengler, now Thomas, now Strickler and Groff, On Messner, on Hamilton, on Brobst and Segro."
To the faculty room, the teachers they flew, With a handful of homework for the children to do.
St. Orlando walked in with a leap and a bound, He was dressed in fur and his belly was round.
He spoke not a word but went straight to his work, Handed out all the homework and turned with a jerk.
Then pointed his finger at the kids in the class, And giving a nod through the doorway he passed.
I heard him exclaim as he walked pass my way, "Happy Holidays to all, and have a nice day!"